72HRS Toilet Bags & Toilet Powder (30 Each)
|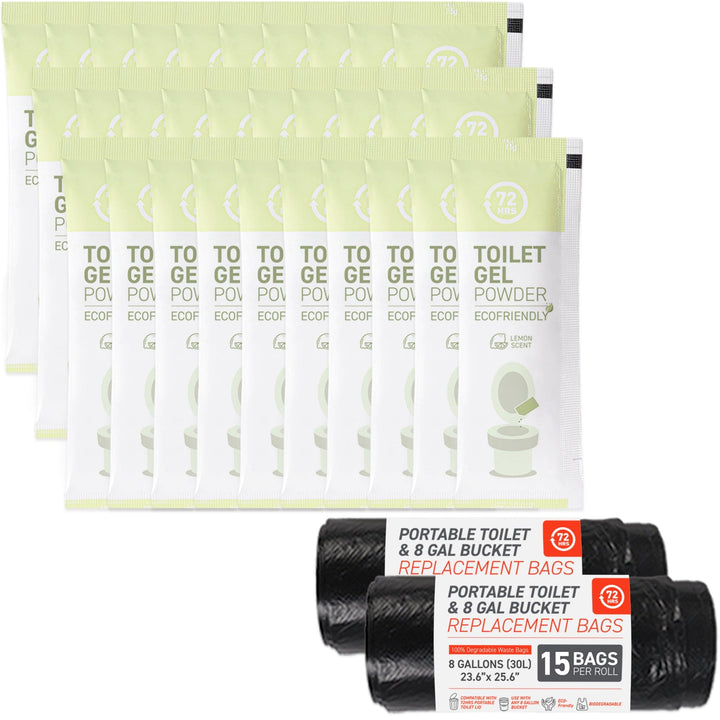 72HRS Toilet Bags & Toilet Powder (30 Each)
|
$23.99
$23.99
Regular price
$29.99
$29.99
Sale price
Save $6 (20%)
---
Get 30 portable toilet gel poo powder and 30 heavy-duty toilet bags in our 72HRS combo.
Turn liquid waste into a biodegradable gel with our super absorbent polymer toilet gel. Combined with leak-proof bags.
Enjoy a fresh and clean environment with lemon-scented gel powder.
Leak Proof bags ensure hygiene.
Compact and Easy to Use.
1. Choose size
2. Click to Select/Enter Quantity
Enter the quantity you like or click the table.
Enjoy free shipping on

all orders over $99.99*
Free gift on orders over $99.99