Instant Cold Pack 7.5" x 4.5" - Ready First Aid
|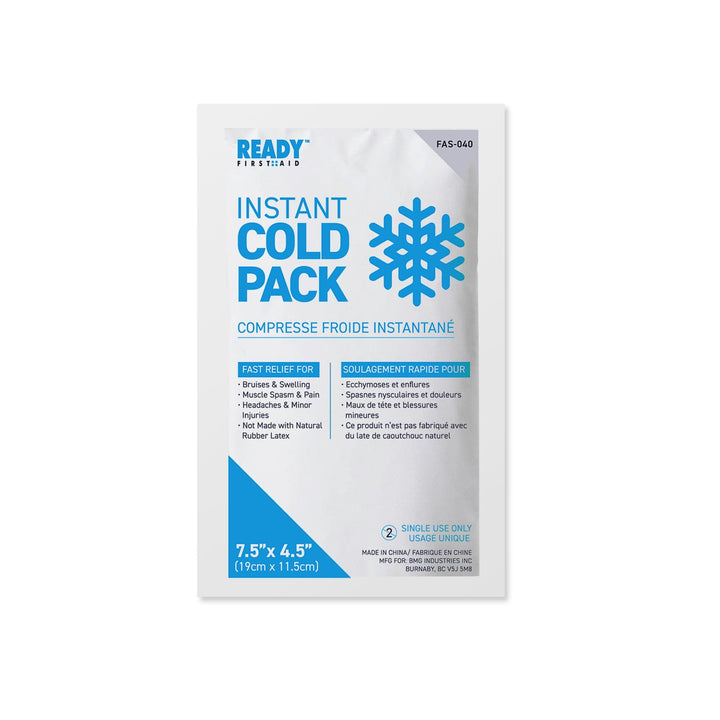 Instant Cold Pack 7.5" x 4.5" - Ready First Aid
|
$1.43
$1.43
Regular price
$1.59
$1.59
Sale price
Save $0.16 (10%)
---
Instant pain relief: Provides fast relief for bruises, swelling, muscle spasm, pain, headaches, and minor injuries.
Quick application: Easy-to-use design with an outer and inner bag that is activated by breaking the inner bag.
Essential for first aid kits: A must-have for outdoorsmen, sports coaches, and vigilant parents.
Compact and versatile: Can be used for muscle spasms, sprains, strains, headaches, bruises, and cramps. Portable for travel, camping, hiking, or sports games.
1. Choose size
2. Click to Select/Enter Quantity
Enter the quantity you like or click the table.
Enjoy free shipping on

all orders over $99.99*
Free gift on orders over $99.99